Back to companies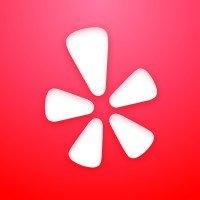 Yelp's mentors and resources
Popular mobile app and website, Yelp is the go-to platform when reviewing a business or service. Founded in 2004 by PayPal employees, the company has grown, collecting over 206 million reviews within its history. Studies found that Yelp was a legitimate review site, and each star rating increased sales by 6%. Authenticity is critical at working at Yelp. The organization continually invests in its employees through career development opportunities and unique perks. By creating diverse teams, the company can gain insight from those with different backgrounds.
Mentors who are working at Yelp
(2)
Deepak Kumar Singh
Senior Product Manager at Yelp
Kent Wills
Director, Engineering Effectiveness at Yelp
Mentors who worked at Yelp
(2)
Sunil Shah
Engineering Manager at Airbnb
Quy Le
Senior Product Manager at Okta, Inc.
Resources made by mentors at Yelp
🎲
We couldn't find any resources for this company.
We are doing our best to find what you are looking for. Don't hesitate to contact us if you can't find what you need.