Back to companies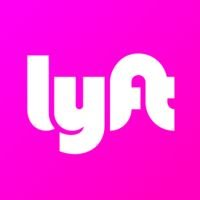 Lyft's mentors and resources
Lyft, founded in 2007 and launched in 2012, is the second-largest ride-sharing company in the United States. Based on transparency, inclusiveness, and customer obsession, Lyft provides employment that allows members to create unordinary impacts. Staying connected to the details through audits and insights, teams are expected to engage in respectful debates, ensuring decisions are fully thought out. Starting with compelling visions and working backwards, teams build roadmaps to complete projects deemed impossible. Most recently, Lyft announced it would launch a self-driving taxi service in 2023 across the United States.
Mentors who are working at Lyft
(5)
Mentors who worked at Lyft
(3)
Manoj Pahuja
Engineering Lead, Quality and Productivity at Nextdoor
Heather Natour
Head of Engineering, Seller & B2B at Opendoor
Matt Nemenman
Senior Director of Engineering at Woven Planet
Resources made by mentors at Lyft
🎲
We couldn't find any resources for this company.
We are doing our best to find what you are looking for. Don't hesitate to contact us if you can't find what you need.