Helping Great
Engineers Become Great Engineering Leaders
Join us for Plato's Elevate Virtual on September 29, 2022—the must-attend virtual conference for aspiring engineering leaders. Featuring exclusive sessions for the top engineers in tech today and networking opportunities, Elevate Virtual will inspire you to reach new heights, personally and professionally.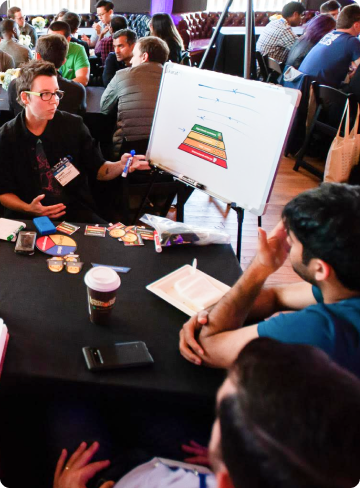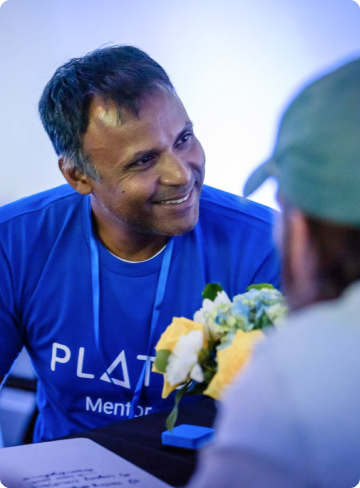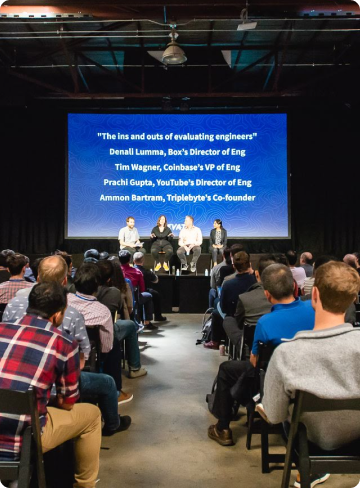 CTO & President of Technology









Director, Developer Productivity Engineering






Head of Core Product Engineering














Software Engineering Manager


Senior Engineering Manager


Senior Director of Product Management


Director, Identity and Access






Director of Platform Engineering


Senior Director of Engineering





Senior Vice President, Office of the CTO




VP of Software Engineering


Director, Program Management


Director, Software Engineering

Senior Engineering Leader


Sr Director of Engineering




VP of Software Engineering

The Premier Conference for Engineering and Product Professionals
Elevate is a three-day conference taking place within SaaStr Annual 2022. Bringing together the most dynamic engineering and product professionals from the Silicon Valley and beyond, Elevate provides attendees with the opportunity to share, learn, and grow through conversation, mentorship, and networking.
Discover the Power of Mentorship
Powered by a curated community of 1,600+ of the best engineering and product leaders, Plato is the mentorship platform for engineering and product teams. We believe that collective knowledge should be accessible to everyone and we're on a mission to make mentorship available to all. Visit the Plato website to learn more about the power of mentorship for individuals and teams.
You Don't Want to Miss Elevate Virtual
Join 500+ aspiring engineering leaders and discover:

Featuring leaders changing the landscape of our industry sharing their expertise, experience, and best practices
Direct Access
to Speakers
Explore new ideas and get actionable answers to the challenges you're facing through speakers-led Q&A sessions

Opportunities to connect with global peers and industry leaders, including Plato's community of mentors
Thursday, September 29, 2022
Plato Elevate Fall 2022 Kick-Off
Quang Hoang, CEO at Plato
Veena Basavaraj, Vice President Engineering at WeWork
Doing More With Less: When Efficiency Becomes a Priority
Sagnik Nandy, CTO & President of Technology at Okta
Quang Hoang (Moderator), CEO at Plato
Delivering Features VS Delivering Impact: Setting The Goals That Will Actually Move The Needle
Shadi Rostami, Senior/Executive VP of Engineering at Amplitude
Chris Slowe, CTO at Reddit
Dathan Pattishall (Moderator), Principal Engineer at Plato
In Sickness And In Health: Maintaining Morale and Engagement Through Hard Times
Kathryn Koehler, Director, Developer Productivity Engineering at Netflix
Gerhard Esterhuizen, SVP Engineering at Rescale
David Murray (Moderator), Cofounder/President at Confirm
From 10 to 1000 Engineers, The One Value That Matters: Trust
Rukmini Reddy, Senior Vice President of Engineering at Slack
Antonio Silveira, Head of Engineering at Nextdoor, Inc.
Xiao Guo, SVP of Engineering at Bolt
Janice Little (Moderator), SVP of Engineering at SheerID
Rituals of Great Teams: What the Best Engineering Leaders Do Differently
Quang Hoang (Moderator), CEO at Plato
Shishir Mehrotra, Co-founder, CEO at Coda
Product Engineers: When and How to Hire Them?
Ellen Wong, VP Engineering at Calm.com
Fatemeh Alavizadeh, Head of Core Product Engineering at Notion
Cos Nicolaescu, CTO at Brex
David Murray (Moderator), Cofounder/President at Confirm
Quang Hoang, CEO at Plato
This is the title of the speaking event
This is the person speaker | role title @ company
See What Attendees Have to Say About Elevate

Elevate is an amazing networking opportunity! The conversations I had were extremely valuable.
Chief Technology Officer
& Executive Vice President of Engineering
LiveRamp

I just loved Elevate! From the communications leading up to the event to D-Day, it made for an incredible experience and left me with lots of great takeaways.
Head of Development
Square

Elevate was great! I loved the panels I attended, the speakers were relatable and touched upon topics I really care about.
Chief Technology Officer
Toptal
Get Access to the Elevate Fall 2022 Recordings