Back to companies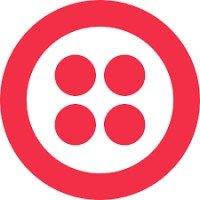 Twilio's mentors and resources
The American Cloud communications company Twilio was founded in 2008 in San Francisco. Creating an entirely new method of communication, Twilio allows users to send and receive text messages, phone calls, and other communications using web APIs. Twilio increases its customer base using platform evangelism or developer relations. The organization expects team members to make bold decisions by empathizing with users and collaborating with fellow teammates. Twilio believes that empowering one another is the key to success, investing in both their employees and customers.
Mentors who worked at Twilio
(1)
Saran Sivashanmugam
Sr Director at Twilio Inc.
Resources made by mentors at Twilio
🎲
We couldn't find any resources for this company.
We are doing our best to find what you are looking for. Don't hesitate to contact us if you can't find what you need.