Back to companies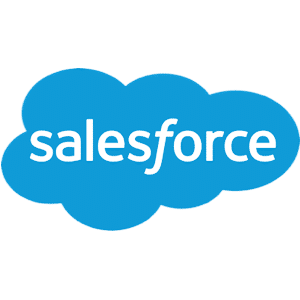 Salesforce's mentors and resources
San Francisco, CA
+60,000 people
Headquartered in San Francisco, California, Salesforce provides businesses with customer relationship management software. In 2021, the company was ranked second on a list of the "100 Best Companies to Work For." Since employee satisfaction is high, the company strives to create relationships between businesses and customers, not just a transaction. With a diverse culture of hardworking and dedicated employees, Salesforce calls its members trailblazers. These trailblazers are taught to innovate, continue learning and create paths for others to follow. Most importantly, trailblazers are committed to building a better world for their customers and community.
Mentors who worked at Salesforce
(3)
Jiahan Ericsson
Senior Director, Software Engineering at Ironclad, Inc.
Mike Luby
Senior Director of Engineering at LeafLink
Ron Pragides
SVP Engineering at Trustly Group AB
Resources made by mentors at Salesforce
🎲
We couldn't find any resources for this company.
We are doing our best to find what you are looking for. Don't hesitate to contact us if you can't find what you need.