Back to companies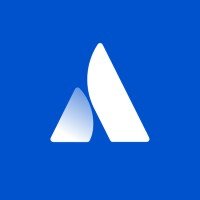 Atlassian's mentors and resources
Australian-based software company Atlassian was founded by two university students in 2002. Its products include Jira and Confluence, the project and issues trackers that allow users to co-create content and work together on projects. Openly sharing information was the principle Atlassian was founded on. Whether this is with customers or employees, the company ensures that problems are dealt with transparently, urgently, and passionately. Providing constant updates to their products, Atlassian helps to unleash the potential of each team, organization, and individual.
Mentors who are working at Atlassian
(1)
Bhoomika Kumawat
Senior Product Manager at Atlassian
Mentors who worked at Atlassian
(3)
Brett Huff
Director of Engineering at billiontoone
Connie Kwan
Product Executive at Product Maestro
Andrea Gonzalez
eCommerce and Product Management Director at Self Employeed
Resources made by mentors at Atlassian
🎲
We couldn't find any resources for this company.
We are doing our best to find what you are looking for. Don't hesitate to contact us if you can't find what you need.