Top Three Books That Should Be on Your Summer Reading List
Herman Man, CPO at BlueVine, picks his three ever-favorites -- ranging from fresh-from-the-press to classic must-reads -- that will make your summer packed with inspiring and worthwhile advice.
Working Backwards: Insights, Stories, and Secrets from Inside Amazon by Colin Bryar and Bill Carr. This book is a uniquely personal and perspicacious account shared by two long-term Amazonians on how things work behind the scenes -- starting with a customer and then working backwards. I enjoyed a how-to structure that provides practical insights into principles and processes. Their story is narrated through the lens of well-informed insiders and thus shares the internal workings of Amazon, and provides abundant advice in context to the company.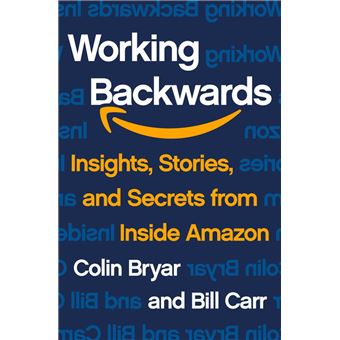 However, after reading the book, I am not convinced it would work for startups, but it is certainly inspiring -- and much applicable -- read for people in more established companies. Startups need to move light-speed fast and cannot dwell on the uncertainty of their hypothesis. The book did talk about the need to know the end goal which I agree with, but the approach to try and attain those answers is not always as applicable as painted in the book. Funding constraints most startups experience (not to mention the pressure from the board) frequently don't allow them to follow the prescribed process in the book. But established companies can certainly learn and replicate parts of the Amazon model with success. The advice this book offers is rather contextual but nevertheless, a perspective worth learning about.
Talking to Strangers: What We Should Know about the People We Don't Know by Malcolm Gladwell. I am currently reading this one, which is a thought-provoking take with a myriad of astute observations on human nature, our behavior, and biases. It centers around how we talk to people when we meet them for the first time, with Gladwell turning a brief encounter into a playground for a witty dissection of human character. I love the historical anecdotes he shares to corroborate his views (for example, the one with Neville Chamberlain, British Prime Minister, and Hitler), all told with a perceptiveness unique to Gladwell. This is a must-read for all managers who understand how getting to know your reports, peers, and higher-ups is at the crux of being a successful leader.
Even so, sometimes I feel that Gladwell's charity of interpretation places too much speculation into simple things. Many of the examples he discusses, from Amanda Knox to the Ponzi scheme, are far beyond ordinary human behavior. For example, when he talks about Amanda Knox and how people thought she was guilty because she didn't conform to the norm of how a person should behave, he effectively discusses an edge case. The majority of people behave exactly as the norm postulates, and there is a correlation to accepted and expected behavior and outcomes. However, my learning through this book is really to not overbias on non-norm behavior to minimize creating false negatives. The great value that one of the most keen observationalists of our times brings to the table is his inclination to question every aspect of our nature. In the end, his illustrations are thought-provoking, though I feel the book raises more questions than answers.
The Hard Thing About Hard Things: Building a Business When There Are No Easy Answers by Ben Horwitz. Horowitz is a famous entrepreneur who started a16z, a venerable VC firm, which alone would make me read his book. But, this book is so much more; it meticulously analyzes the problems, in and out, of running a startup. While he tackles it all, graciously sharing insights spanning all aspects of his business, I was most taken by his candid insights on decision-making and realizing why hard decisions are hard to make.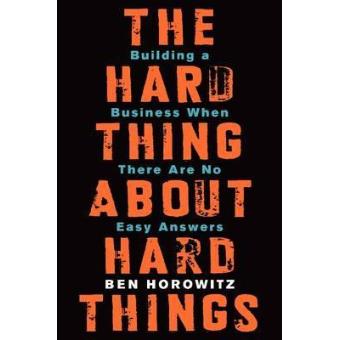 Anyone in the world of startups has gone through the situation of not having sufficient information or being time-short and yet, having to make a decision that would profoundly impact the business. I could relate to the situations where unknowns would draw their own boundaries, and I had to make decisions that would overcome them. His quote that is most memorable to me, "If you are going to eat shit, don't nibble," helped me make decisions faster and with much more conviction. It also came as a great relief to learn that many challenges I faced, legends like Ben Horowitz experienced too. I was given more than a framework or a set of advice; I felt I was not alone.
---
Related Content
📎
We don't have any blog posts yet.
We are doing our best to find what you are looking for. Don't hesitate to contact us if you can't find what you need.
You're a great engineer.
Become a great engineering leader.
Plato (platohq.com) is the world's biggest mentorship platform for engineering managers & product managers. We've curated a community of mentors who are the tech industry's best engineering & product leaders from companies like Facebook, Lyft, Slack, Airbnb, Gusto, and more.